Two hundred and forty three (243) players with South American passports have played in the Premier League since 1992.
The arrival of Juninho and Asprilla to the North East in the mid 1990s sparked excitement like few signings before. Entertaining, flamboyant, unpredictable footballers.
Over the next 25 years every team has signed their own "samba star" or "next Maradonna" and realised that, disappointingly, not every South American is blessed with magic in their boots.
However, the likes of Aguero, Fernandinho, Firmino, and Fabinho have been key players in the last few title races. Gabriel Jesus, Carlos Tevez, James Rodriguez and more have lit up the league with moments of brilliance.
But it would be silly to pretend there haven't been flops.
What we want to see is if there were any factors that could have helped us predict who would succeed and who wouldn't.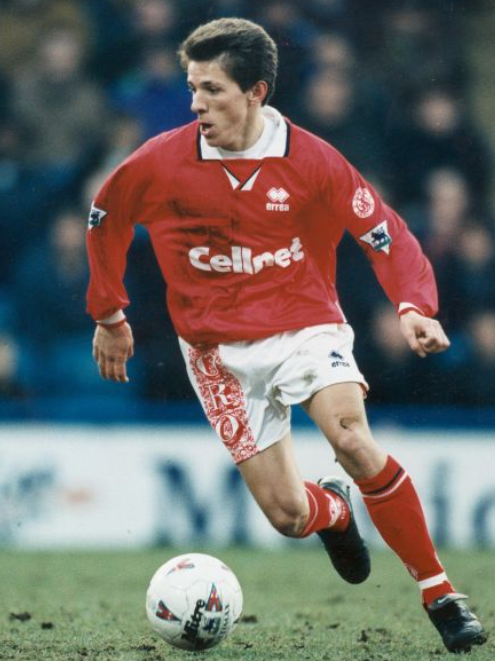 In some ways the pre-Brexit work permit system should have acted as a quality control. The only ways to sign most South Americans were if they cost a lot of money (over £15m) or were full internationals.
However, another route was available if the player held an EU passport. Many South Americans do have European ancestry so we also had a significant amount of players who could play in the UK without the quality check of the permit system.
Post-Brexit, with the new GBE system for work permits the situation changes. Suddenly the criteria is no longer based on the cost or passport of the player but in the quality of competition they play in.
Players in, for example, Portugal's top flight who play regularly will be available to British clubs whether they are Portuguese, Malian, or Brazilian. But you will struggle to get anyone playing in the second division of France regardless of their quality or potential.
The top leagues in Brazil or Argentina are highly rated by the permit system, first team regulars are very gettable. Where things get very interesting are continental competition minutes. The Copa Libertadores has been given equal weighting with the Champions League in Europe.
This gives us 32 teams from across South America where any of their regular players should meet the GBE points threshold. With Copa Sudamericana participation ranked equivalent to the Europa League we could have another 32 clubs to monitor for potential signings.
That is before we get into U21 players where even a single domestic minute as a debutante for a club who is also competing in the continental competition should tip them into GBE qualification due to the generous work permit rules for youth players.
There are literally hundreds of players who would previously have had no chance of work permits, from all over South America, but particularly Brazil who, if the timings of GBE applications are correctly handled would now be available.
But isn't signing players from South America inherently risky? We normally sign the players after they have adapted in Europe first.
It is true that relatively few South American players have joined UK clubs directly from South America. It used to be very difficult.
What we would need to look at whether adaptation has been a problem is:
Which South Americans have come to the UK directly
Which South American players have joined via a European club
Did it have an impact on the success of the transfer?
So we did.
There are some recent examples of Premier League imports directly from South America; Richarlison, Gabriel Jesus, Joao Pedro among them, however the vast majority of signings come via another league. 
The argument would be that by playing in another league first the player has offered more proof that they can adapt to football outside their own country and are therefore more likely to adapt to the UK. But let us test that theory.
We have data for all transfers that took place between 2015-2020. Unfortunately there is no central repository of all football transfers, their actual values, and all parties involved. So with those caveats we'll use data from Transfermarkt, a free source we should all be grateful exists even though it is flawed.
In that time there were the following transfers into the Premier League from South America:
Brazil: 7 direct (Balbuena, Joao Pedro, G Jesus, Richarlison, Douglas Luiz, Nathan, Kenedy)
Argentina: 3 direct (Funes Mori, Zarate, Zuculini)
Columbia: 2 direct (Moreno, Segura)
Uruguay: 2 direct (Carlos De Pena, Leandro Rodriguez)
Direct is a strange word for some of them though. They signed for English clubs but did not qualify for work permits and so were immediately loaned out.
Of the ones signed directly who immediately could play we have:
Balbuena
Joao Pedro
Gabriel Jesus
Richarlison
Funes Mori
Zarate
Zuculini
De Pena
Rodriguez
The connection between those who have succeeded and those who have failed was the quality control system of permits. Those quality regular youth and full internationals purchased for significant fees did well. The low cost EU-passport holding gambles did not.
This isn't a surprise.
What might surprise you is how well the direct-from-Brazil players have done. It would look even better if the likes of Yerry Mina (who went from Brazil – to a few games for Barcelona – to Everton) were included too.
So better quality players do better than worse quality players. This isn't a shock.
The next question is did these players do better or worse than those South Americans who joined the league after a period in another league.
Our graph on where Premier League clubs buy from shows that they mainly pay a lot of money for signings from the major European leagues who go on to play around 1100 minutes per season post transfer.
Our "direct from Brazil" group play on average 700 minutes overall BUT when we only include the ones who had an immediate permit to play this increases to 1600.
In other words players purchased directly from Brazil (albeit on a small sample size) were more likely to go on to play significant minutes for their new clubs than the more expensive players purchased from the big European leagues.
What does this tell us?
Certainly, good players taken directly from Brazil seem to settle into the Premier League without any more adaptation problems than those players bought in via Europe. And the average paid price is less than half than those who came in via other leagues.
As less expensive South Americans join the leagues the average price paid will drop, and the average number of minutes played will drop too as more clubs gamble on young talent.
How similar are the South American leagues to the Premier League and EFL?
Every league is different, but then every team in every league is different all over the world.
If you buy a small Argentine playmaker and ask him to play in a direct team chasing all over the pitch it probably won't work out. You always need to match your signings to your style of play.
Scouting in South America is no different to scouting within any other league. You need to find players who look like they fit your criteria for their position in your system. You assess their on the ball, off the ball, and physical qualities.
There are certainly traits in different leagues for different types of players. Stereotypes tell us Colombia and Brazil tend to have more powerful players than Argentina, who produce technical playmakers and Uruguay who produce players who would happily spill blood in every challenge.  
Of course this isn't true, Brazil have short playmakers, Argentina have big target strikers and Uruguay, well I think the Uruguay one is probably true.
How did you used to scout South America and what has changed?
At MRKT we have worked in the South American market as individuals before forming the company. One of our partners has worked in the market with agencies for several years as a talent spotter.
We have also recruited for clubs outside of Europe who aren't restricted by work permit rules and have assessed South Americans for several clubs, some of whom have subsequently signed.
The main change for British clubs is that instead of finding players who could qualify for a work permit under the old system (those who would cost enough or could access an EU passport) we are instead looking for those who would qualify under the GBE system.
This has widened the market significantly. Far more players are now in scope for clubs. The quality of players available has also changed.
When you were shopping only for full internationals or players over £15m there was a very limited number of UK clubs for whom these players were suitable.
Now there will be players available for a few hundred thousand who will qualify. In fact with the youth players you may be into the realms of free loan with sell ons.
This opens South America for practically all UK clubs.
Should EFL clubs consider South America?
Most EFL transfers are domestic, always have been, always will be. However around 20% of minutes in the Championship are played by EU players. With the automatic right to sign EU players gone, and the criteria for signing players from European leagues ensuring clubs will struggle to find qualifying players within budget the choice is either to focus almost entirely domestically or to shift your focus onto South America.
Those clubs that do consider South America will find interesting players within budget. What they will need to consider is how their processes will change to allow them to sign these players, and once signed how they will help them adapt to a new country.
It is important again to note that South American players are used to playing abroad. There are players in every league in the world and every town and city in the UK has a community of Spanish and Portuguese speakers.
Local knowledge and live scouting
The most direct change for UK clubs shopping in South America is going to be the scouting process.
It is annoying when you go to a game and the player you are watching doesn't play. It is much worse when you've travelled a long way. I can't even imagine how irritating it would be to go to the expense of travelling to Brazil, paying thousands, spending 24 hours in the air on the round trip and the player not playing.
In these cases we have to consider our process. Most clubs, the vast majority, won't sign a player without at least a few live viewings by their decision makers. For most clubs that will rule out South America realistically.
We therefore need to decide whether we alter our process or narrow our market.
Risk appetites vary massively. It may be that clubs recruit local scouting networks in Brazil. But do they have the knowledge to judge whether these scouts are any good, particularly with people talking in their second languages?
Many clubs have worked for years to establish market knowledge in France, Germany, Spain, and other familiar shopping grounds. But South America is the unknown.
That is before we get onto the subjects of agents, partial ownership, and all those other intimidating aspects of doing a deal way outside of the normal.
But it isn't impossible. Clubs all over the world manage it. Brazilians play everywhere. As do Argentinians, Colombians, Uruguayan and more.
There is no reason it should be less risky to buy a South American from Ukraine or Russia than it is directly from source.
You need a system.
The system
Who can we actually buy – who get a permit?
Are they good enough ?- lots of watching of video.
Are they affordable? Who can find out for us?
How can we get them through our scouting process and within our risk appetite?
MRKT Insights can help with all stages of this process. Talk to us for more information.